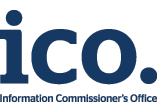 Sawted Ltd General Data Protection Regulation (GDPR) Statement
Sawted Ltd, 314 Regents Park Road, Finchley, London, N3 2LT
Company registration number 9319743
Ico. – Information Commissioner's Office registration number ZA192341
What information do we process?
• We process information only on behalf of golf clubs for their members and for visiting golfers who have booked a tee time.
• Where the data is available, we process a golfer's first name, last name, mobile telephone number, email address, date of birth, current handicap, postal code and booking date, tee time and tee number.
• We do not use cookies.
• No other personal information is processed.
What information do we use?
• Where the data is available, we use a golfer's first name, last name, mobile telephone number, email address, date of birth, current handicap, postal code and booking date, tee time and tee number.
How do we use the information?
We use the information on behalf of the golf club to send SMS text messages to those golfers with a mobile telephone number, or emails to those golfers with an email address, to:
• Remind a golfer of his or her tee-time;
• Send a golfer notification of the golf course(s) being open or closed;
• Send club related marketing messages; and
• Send club related reminders (e.g. reminder to pay a subscription).
Golfer notifications, club related marketing messages and club reminders are generated at club level and submitted to Sawted's gateway which are then processed.
We aggregate the recorded information to:
• Generate monthly statistical information that does not contain any personal data;
• Maintain a list of mobile numbers that have failed for the Club's information; and
• Maintain a list of golfers who have opted out of the reminder service (see below).
Do we share information?
• We do not rent or sell golfers' personal data to anyone.
• We share golfers' personal data and booking information only with the golf club which is the data owner, or with which a visiting golfer has made a booking.
• We provide a golfer's first name and mobile number to our text service provider; alternatively, we provide a golfer's first name and email address to our email service provider where applicable.
What safeguards and facilities does Sawted Limited provide?
We provide facilities for golfers to:
• Request to opt out from receiving reminders by replying to a message with the word 'stop' anywhere in the message;
• Request to be reinstated to receiving messages;
• Respond to a message, in which case we will forward the message to the Club.